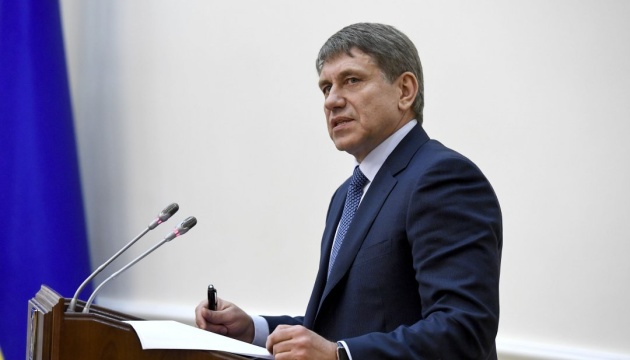 Minister Nasalyk intends to cut anthracite coal consumption by one third in 2017
The Ukrainian Energy and Coal Industry Ministry intends to reduce Grade A coal consumption from 9.5 million tonnes to 6 million tonnes in 2017.
Ukrainian Energy and Coal Industry Minister Ihor Nasalyk has stated this at a meeting of the Cabinet of Ministers of Ukraine, an Ukrinform correspondent reports.
"The ministry has developed and is implementing four programs enabling us to replace more than 3.5 million tonnes of critical anthracite coal. In terms of the energy balance this year, we need not 9.5 million tonnes but about 6 million tonnes of anthracite coal," Nasalyk said.
According to him, it will be possible to withdraw from using anthracite coal in 2.5-3 years.
In his turn, Ukrainian Prime Minister Volodymyr Groysman instructed the Ukrainian Energy and Coal Industry Ministry to draft a presentation related to a gradual reduction in Ukraine's dependence on anthracite coal.
mk