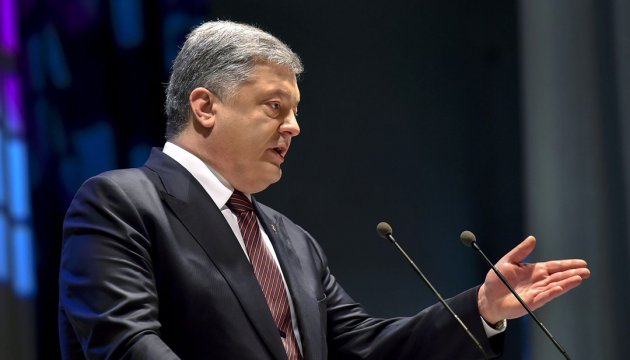 President Poroshenko: Common people should feel results of economic growth
Common people should feel the results of domestic economic growth already this year.
President of Ukraine Petro Poroshenko said this during a working trip to Dnipro, an Ukrinform correspondent reports.
"We are making efforts for the common people to start to feel that the situation in the country is changing for the better. The efforts include a sharp increase in the minimum wage up to UAH 3,200, the higher wages to doctors and teachers. The results of the economic growth should be directed not only at the national defense and security sector, although it is the priority. The common people, workers should feel them," the President said.
Poroshenko described as his main task ensuring the political conditions for the reforms and economic recovery, saying he would oppose any attempts to destabilize the situation in the country.
ol