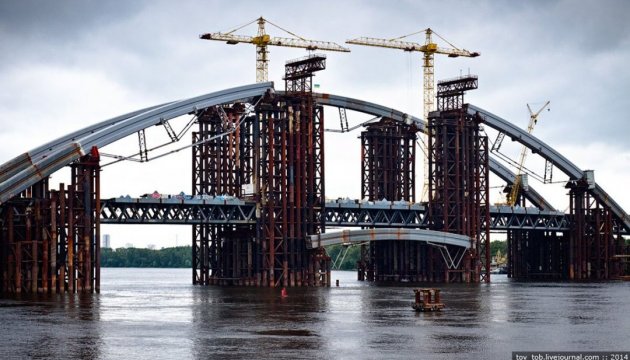 Kyiv Council to allocate UAH 625.3 mln for Podilsko-Voskresensky Bridge construction
Kyiv City Council has ruled to allocate UAH 625.3 million to complete the construction of Podilsko-Voskresensky Bridge.
The decision was supported by 62 votes, with at least 61 needed, Dzerkalo Tyzhnia reports.
"As part of amendments to the social and economic development program, we supported an increase in money allocation by UAH 625.3 million via the funds of the special fund of the city budget that will be directed to the construction of Podilsky Bridge. It is a profitable project for the city," Chairman of Kyiv City Council's standing committee on budget issues Andriy Strannikov said.
Earlier, Mayor of Kyiv Vitali Klitschko stated that Podilsko-Voskresensky Bridge would be open in three years.
iy