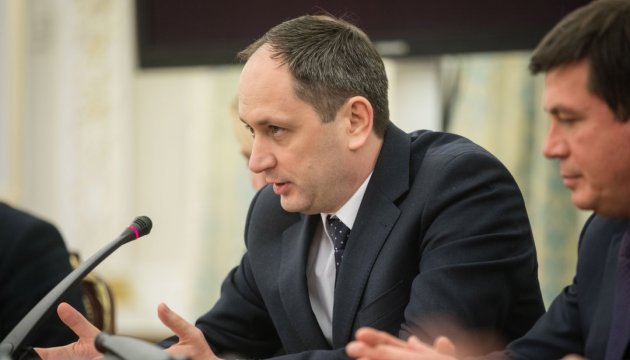 Minister Chernysh: Ukraine not to simply tax system for separate areas of Donetsk and Luhansk regions
Ukrainian companies in the temporary occupied territories of Donetsk and Luhansk regions pay taxes to Ukraine, although the simplified tax system is not planned to be introduced there.
Minister for Temporarily Occupied Territories and Internally Displaced Persons (IDPs) Vadym Chernysh stated this on TV Channel 5, an Ukrinform correspondent reported.
"Ukrainians who work in the uncontrolled territories pay taxes in full. However, there are no tax service agencies there, as tax officers cannot travel to the area where there 40,000 armed men," Chernysh said.
He added that according to the plan of activities aimed at implementing certain principles of state domestic policy regarding the separate areas of Donetsk and Luhansk regions, where state government bodies temporarily do not fulfill their powers, the simplification of accounting procedure is foreseen
"There will be no simplified tax system for them. There will be the simplified accounting procedure," he said.
iy