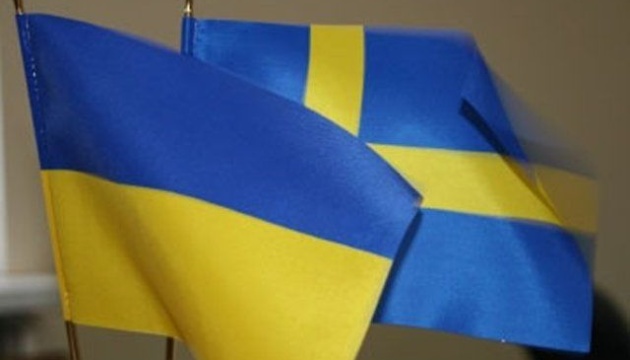 Joint investment projects to be discussed at Swedish-Ukrainian Business Forum
Ambassador of the Kingdom of Sweden to Ukraine Martin Hagstrom and Ukrainian Agrarian Policy and Food Deputy Minister for European Integration Olga Trofimtseva have agreed on joint preparations for the Swedish-Ukrainian Business Forum scheduled for spring 2017, involving the representatives of Ukraine's agricultural sector and Swedish companies interested in both trade relations and joint investment projects, the Government portal reports.
According to Trofimtseva, the Kingdom of Sweden is a promising market for Ukrainian organic food products.
"Sweden is an interesting partner for us in terms of agricultural trade and joint projects. We can cooperate in such sectors as rural development, export promotion, including processed food exports," Trofimtseva said.
The projects of the Swedish International Development Cooperation Agency (Sida) have already provided support for some important areas in Ukraine's agricultural sector (for example, vegetable growing in southern regions).
A reminder that the agricultural trade turnover between Ukraine and Sweden has come to $17.07 million over 10 months of 2016. Exports came to $1.5 million, consisting mainly of vegetable oil ($0.56 million); fruit, nuts and zest ($0.25 million); oilseeds ($0.25 million). Imports came to $15.6 million, consisting mainly of margarine ($9.8 million); vegetable oil ($2.05 million); gelatin, peptones and dextrins ($1.2 million); other food products ($0.9 million).
mk