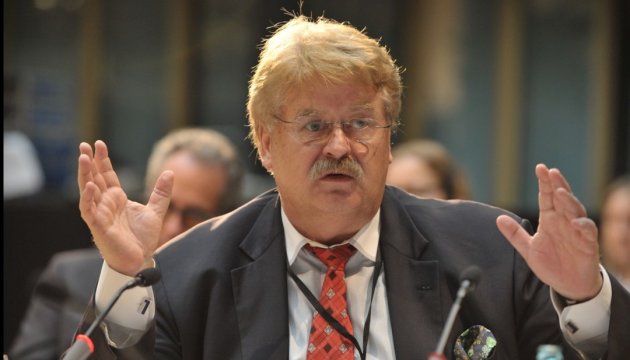 President, Chairman of EP Committee on Foreign Affairs discuss reforms in Ukraine
President of Ukraine Petro Poroshenko met with Chairman of the European Parliament Committee on Foreign Affairs Elmar Brok.
This has been reported by the press service of the Head of State.
Poroshenko informed on the progress of Ukraine on the track of reforms and assured of the determination of the authorities to ensure necessary transformations.
Elmar Brok noted reform efforts of Ukraine, particularly the adoption of the State Budget of Ukraine for 2017 by the Verkhovna Rada, strengthening of the banking system and courageous decision to nationalize "PrivatBank", as well as the implementation of the anti-corruption policy, including the introduction of the e-declaration system, development of anti-corruption institutional architecture and judicial reform.
The parties discussed recent development in Donbas and condemned armed provocations by Russia aimed to aggravate the situation on the touch line.
The parties agreed to make efforts to speed up the solution of procedural issues in the EU institutions with a view to introduce the visa-free regime for Ukrainians.
ish