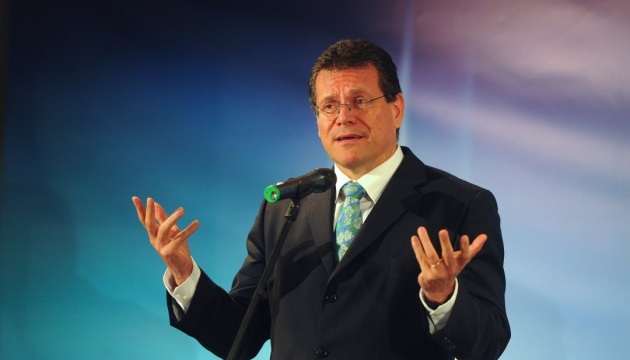 Maroš Šefčovič: Kyiv, Moscow were close to winter package agreement
Kyiv and Moscow were close to signing an agreement on the "winter package" at yesterday's trilateral meeting in Brussels.
This was stated by European Commission Vice-President for the Energy Union Maroš Šefčovič.
"The trilateral format has again proven its usefulness today. Parties were close to conclude today and will now need to discuss the format of the agreement. I was reassured that dialogue will continue," Šefčovič said in a commentary, released by the European Commission.
According to him, "substantial progress on gas sale and purchase has been made, but some work still remains to be done."
In turn, CEO of Naftogaz of Ukraine Andriy Kobolev said that the parties had failed to reach an agreement on signing supplementary agreement to the contract between Naftogaz and Gazprom in the negotiations in Brussels.
The Ukrainian side assured of uninterrupted and reliable transit of Russian gas to Europe regardless of the "winter package".
ol