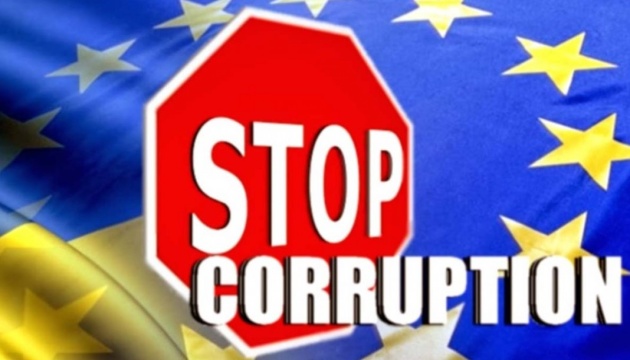 US, EU, Canada call on Ukraine to complete establishment of Asset Recovery and Management Office, State Bureau of Investigations
US, EU and Canada call on the Ukrainian authorities to complete establishment of the Asset Recovery and Management Office and the State Bureau of Investigations in a transparent manner.
This said in the joint statement of the Embassy of Canada, the Embassy of the United States and the EU Delegation to Ukraine on the occasion of International Anti-Corruption Day on December 9.
"On International Anti-Corruption Day, the Embassy of Canada, the Embassy of the United States and the EU Delegation to Ukraine congratulate Ukraine on the important achievements it has made in the fight against corruption and encourage it to continue on the path of ambitious reforms," the statement reads.
The embassies of the three countries also praised "the impressive steps taken since the Revolution of Dignity, including the adoption of constitutional amendments on the judiciary and of anti-corruption legislation, the establishment of specialised anti-corruption bodies, and the successful launch of the electronic asset declaration system."
At the same time, the document emphasizes that these gains are still consolidating and require the continued, focused efforts of all Ukrainian stakeholders working together to sustain and build on this positive momentum into 2017.
"We strongly encourage the independent and credible verification of submitted e-declarations. We also look to Ukrainian authorities to ensure the independence and adequate resourcing of the National Anti-Corruption Bureau (NABU), the Specialised Anti-corruption Prosecutor Office (SAPO), and the National Agency for the Prevention of Corruption (NAPC)," the statement notes.
USA, Canada and the EU also called on the Ukrainian government to complete the process of establishment of the new Asset Recovery and Management Office (AMRO) so that this institution can commence its operations in early 2017 and fulfill its critical tasks.
ol