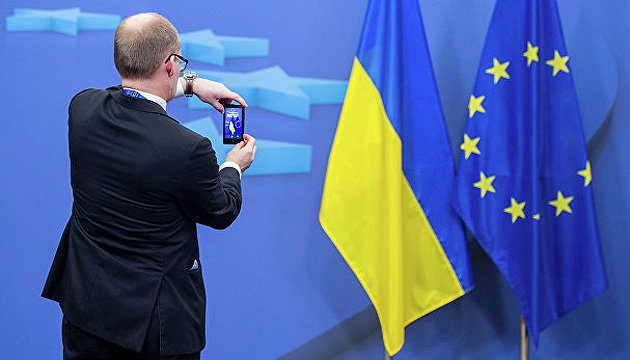 EU assistance to Ukraine has limited impact - European Court of Auditors
European auditors point to ineffective usage of EU assistance for carrying out reforms in Ukraine.
This is stated in the report from the European Court of Auditors released on Wednesday, an Ukrinform correspondent reports.
"EU assistance to Ukraine had limited impact and, despite the impetus for reform since then, the results achieved so far remain fragile," reads the report.
In particular, the auditors assessed whether European Commission and European External Action Service assistance was proving effective in supporting the reforms in Ukraine. They examined the areas of public finance management and the fight against corruption, as well as the gas sector, between 2007 and 2015.
"EU support for Ukraine remains a work in progress, despite good efforts by the Commission", said Szabolcs Fazakas, the Member of the European Court of Auditors responsible for the report.
The auditors make a number of recommendations for improving EU assistance to Ukraine. In particular, the European Commission and the External Action Service should, in their opinion, to place greater emphasis on public finance management in the dialogue process with Ukraine; improve the design of conditions for and disbursements of financial assistance; strengthen monitoring of the implementation of assistance, etc.
The European Court of Auditors recalls that EU-Ukraine cooperation is part of the European Neighbourhood Policy and its eastern dimension, the Eastern Partnership. From 2007 to 2015, EU financial assistance comprised €1.6 billion in grants, half of this in the form of budget support, and €3.4 billion in macro-financial loans.
ol