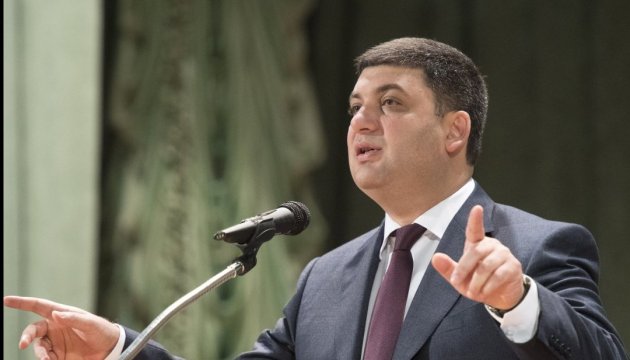 PM Groysman announces formation of energy market in Ukraine
Ukrainian Prime Minister Volodymyr Groysman has announced that a full-fledged energy market is already being formed in Ukraine.
He posted this on his Facebook page
"One could not even hope for that until recently, but today a full-fledged energy market is being formed in Ukraine," Groysman wrote and noted that "the market is a competition, including the competitive prices for consumers."
Groysman reminded that three foreign companies, namely Engie, Trading SA, and TrailStone Energy LLC, had already concluded agreements on storage of gas in Ukrainian storage facilities.
According to the Prime Minister, the formation of a full-fledged energy market, growth of own gas production, introduction of energy efficiency measures, increase in revenues of the state-owned companies are the consequences of the unpopular government decisions regarding the "improvement of the energy sector."
ol