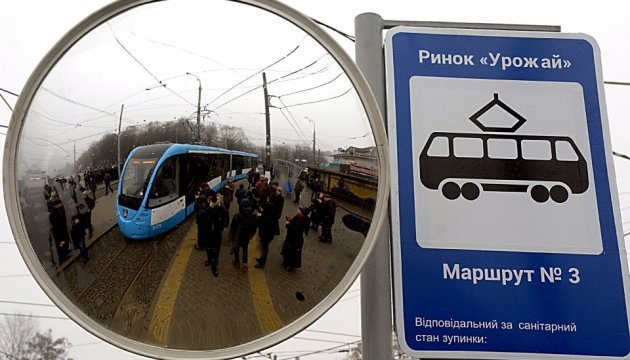 Vinnytsia tops ranking of Ukrainian cities with best transport infrastructure
Ukrainians have named the cities with the best transport infrastructure. Vinnytsia has topped the ranking, while Uzhgorod was recognized as the city with the poorest transport infrastructure.
This is stated in the Ideal City study of the OLX ad site, available to Ukrinform.
"In the opinion of Ukrainians, Vinnytsia, the city famous for its Swiss trams, turned out to be the most advanced in terms of transport infrastructure. The leader scored 4.6 points out of 7 possible. Lutsk city was ranked second, having 4.5 points. The third place was shared by Kharkiv and Rivne, which scored 4.3 points each," the statement reads.
The fourth position is shared by Kyiv, Khmelnytsky and Lviv. Chernihiv is ranked 5th.
More than 33 million questionnaires of OLX website users were processed within the study. The people assessed the transport infrastructure in their cities. The survey respondents evaluated convenience of public transport, road conditions, the availability of parking lots, and other factors on a scale of 1 to 7 points.
ol