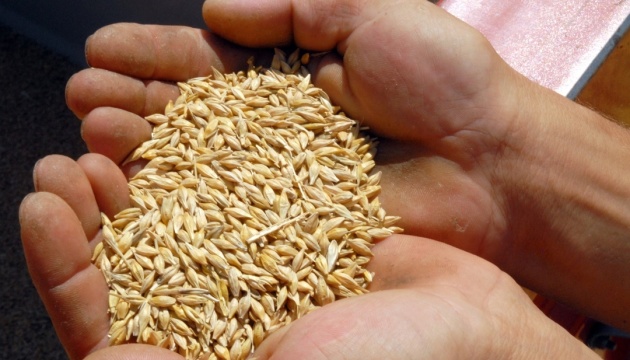 Ukraine's grain exports may reach 41 mln tonnes in 2016/2017 marketing year
In the 2016/2017 marketing year, Ukraine's grain exports are expected to reach 41 million tonnes, which is 2 million tonnes higher than that recorded last year.
Ukrainian Grain Association (UGA) President Volodymyr Klymenko has stated this at the 'Challenging Issues of Ukrainian Grain Exports in 2016-2017 Marketing Year' press conference, an Ukrinform correspondent reports.
"We expect grain exports to be about 41 million tonnes this year - it is a record-breaking figure again. We have got a high yield of sunflowers. We estimate the export deliveries of grain, oilseeds and derived products at 45 million tonnes. Ukraine has never exported such volumes," Klymenko said.
According to him, Ukraine's grain exports were slightly above 39 million tonnes last year, and it was a record-breaking figure at that moment.
mk