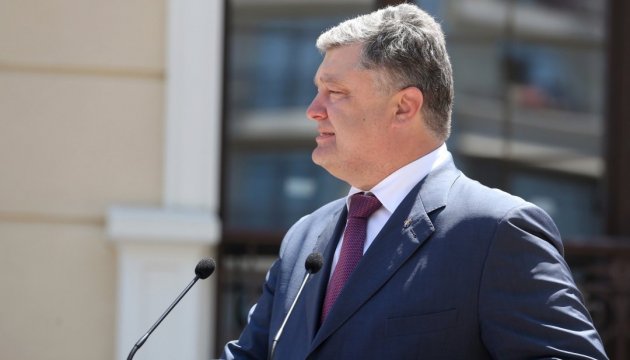 Today is the right time to invest in Ukraine – President
President Petro Poroshenko took part in the XVI International Economic Forum "Lviv Region – Factory of Europe" in the course of the working trip to Lviv region.
This has been reported by the press service of the Head of State.
The Head of State emphasized that investment forums were being held and thousands of new jobs were being created all over Ukraine in 2016.
The Head of State noted that in conditions of aggression, all efforts had been directed to build the Ukrainian army and only now, after the creation of powerful combat capable troops, the first yet convincing features of the implemented reforms, stabilization and economic upsurge had appeared.
The President noted that Ukraine had significantly improved standing in the World Bank's Doing Business rankings. Preconditions for legalization of wages have been created. According to him, the increase of minimum wage up to 3,200 hryvnias will bring about 7 billion hryvnias to local budgets.
The Head of State also noted the improvement of Ukraine's standing in the Tax Paying Rank. Over the past years, the number of hours Ukrainian enterprises spend to pay taxes has been reduced almost twice. The UST has been also reduced almost twice since 2016.
"Today is the right time and place to invest in Ukraine," the President summed up.
ish