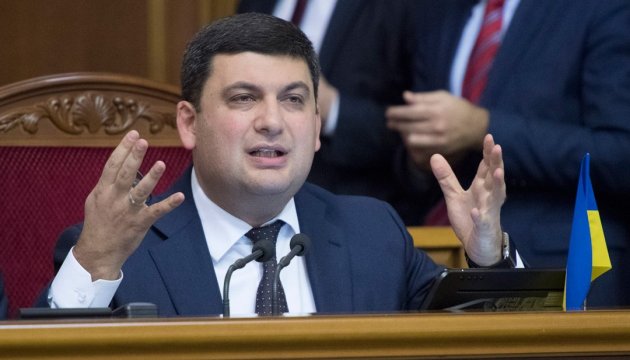 Minimum wage increase in Ukraine up to UAH 3,200 is first step in improvement of remuneration system - Groysman
Increase in the minimum wage in Ukraine from January 1, 2017 corresponds to the economic capabilities of the country. And it is the first step in improving the remuneration system of Ukrainians.
This was started by the Prime Minister of Ukraine during a Government's meeting.
Volodymyr Groysman has informed that the Government is finalizing budget preparation for 2017. According to him, the Ministry Finance is generalizing all proposals and conclusions that have been provided by the Parliament.
"The main challenge is the formation of the final text of the draft budget and submission it to the Verkhovna Rada of Ukraine for adoption of the budget, which provides for a clear prioritization. We should know the plans for 2017 in advance," Volodymyr Groysman said.
The Prime Minister stressed that raising the minimum wage will have no negative consequences for the economy.
ish