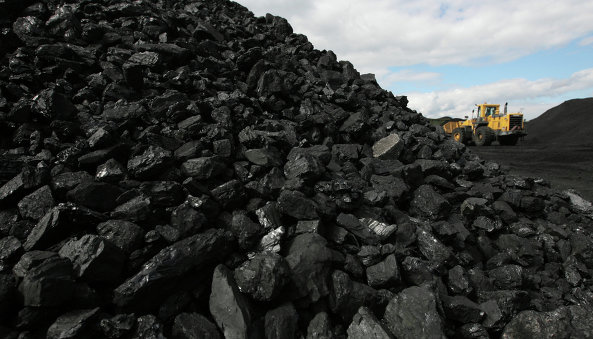 Ukraine's TPP in line with target plan are to accumulate 2 mln tonnes of coal by November 1
As of November 1, 2016, coal stocks at thermal power plants (TPPs) are to reach 2.174 million tonnes, according to the Energy and Coal Industry Ministry's target plan for the 2016/2017 heating season.
As of November 1, the anthracite coal stocks must total 1.105 million tonnes, and gas coal and long-flame coal stocks - 1.069 million tonnes.
At the same time, according to the data provided by Ukraine's National Power Company UkrEnergo, as of October 24, 1.581 million tonnes of coal was accumulated in the warehouses of Ukraine's TPP.
As earlier reported, the energy and coal industry minister expects the shipment of another 560,000 tonnes of coal within the diversification of supplies.
iy