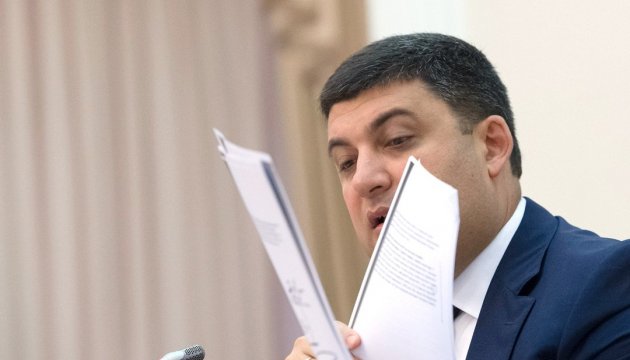 PM Groysman presents government report showing economic growth in Ukraine
Ukrainian Prime Minister Volodymyr Groysman has presented the Government's report for II-III quarters of 2016 at the Cabinet's meeting on Wednesday.
This is reported by the Government portal.
The Prime Minister emphasized that the economic growth was currently observed in Ukraine.
In particular, as evidenced by statistical indicators, industrial output grew by 2% in Ukraine after a long period of decline, construction production index upped by 11.9%, slowing down of inflation processes is observed: 6.4% in nine months of 2016 as compared to 43.3 % in 2015.
The average monthly salary in January-August 2016 rose by 24.4 % and was UAH 4,944.
The Prime Minister called on the members of the Cabinet of Ministers of Ukraine to intensify the efforts for implementing the Government Action Plan.
"We have a definite economic growth, but we have two tasks: to accelerate its pace and to make every effort for people to feel the results of this growth," Groysman said.
ol