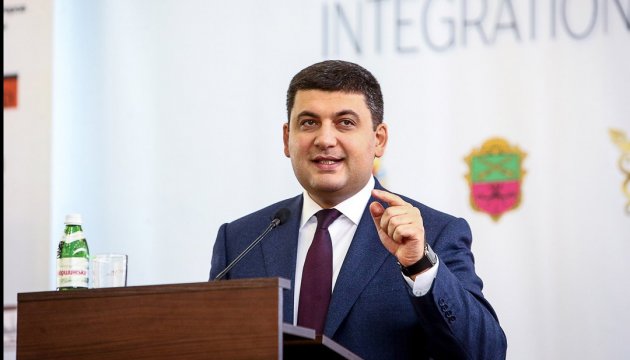 PM Groysman calls on French businesses to take part in privatization of Ukrainian enterprises
Ukrainian Prime Minister Volodymyr Groysman has called on French businesses to take part in the privatization of Ukrainian state enterprises.
The PM stated this during a meeting with the heads of French companies in Ukraine, the Government portal reports.
"We would be grateful if the French business takes part in privatization of the plant. I guarantee that it will be the open, public competition and privatization," he said.
As noted by the Prime Minister, there are 3,800 state-owned enterprises in Ukraine. "A hundred, maybe, two hundred companies are of strategic importance, the rest must be sold for investments," he added.
In addition, the Government will continue corporatization and changing the management of state-owned companies, he said.
Groysman also informed that the decision on start of privatization of the Odesa port plant would be made by the Government at its meeting on Wednesday.
ol