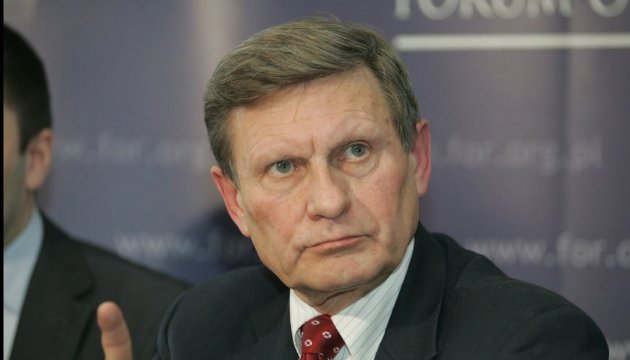 Balcerowicz: Government has not yet responded to proposed reform package
The Government of Ukraine has not yet responded to the reform package proposed by Ivan Miklos and Leszek Balcerowicz.
Balcerowicz said this, speaking about the government's attitude towards the proposed initiatives with journalists, 112 Ukraine TV channel reports.
"It is not just about the Government. There is the President, the leader of the Verkhovna Rada, leader of important faction Yatsenyuk. They are the political leaders. They bear the moral and political responsibility for implementation of the reforms. We will help, but we cannot make decisions instead of the political leaders of Ukraine. We have not yet received a response from the Government. We are ready for discussion. We rely on the extensive experience of other countries," Balcerowicz said.
As reported, the Strategic Advisory Group to support reforms in Ukraine under the leadership of Leszek Balcerowicz and Ivan Miklos prepared the package of key reforms. It is based on the government's action plan and other policy documents of the Ukrainian authorities and is made up of the most important steps to be taken to strengthen fiscal and financial stability in Ukraine, reduce corruption, accelerate development of the medium-sized businesses, and improve the structure and activities of the state apparatus.
ol