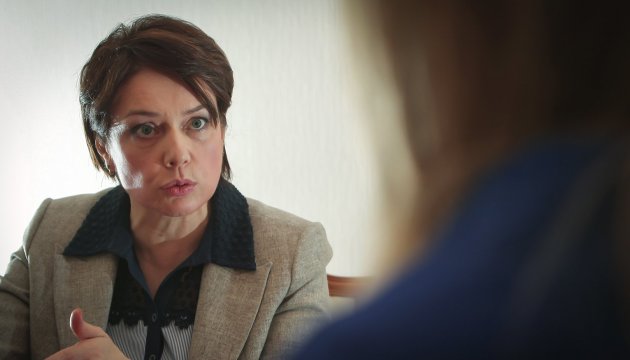 Education Minister: Ukraine's e-commerce market valued at USD 2 bn
During the "ICT Global Leadership Forum" in Seoul, the capital of South Korea, Ukrainian Education and Science Minister Liliya Hrynevych made a presentation called "ICT and education in Ukraine" and described the development of information and communication technologies and how they will be applied to reforms in secondary education in Ukraine.
The press service of the Ukrainian Education and Science Ministry reports.
"The ICT field in Ukraine is developing very quickly and has worldwide recognition. Ukrainian IT-companies are in the Global Outsourcing 100 list. The value of the Ukrainian electronic commerce market is estimated at more than USD 2 bn. More than 100 multinational research and development centres in various industries, including operators of communications, software, games and e-commerce are already present in Ukraine," Hrynevych said.
pd