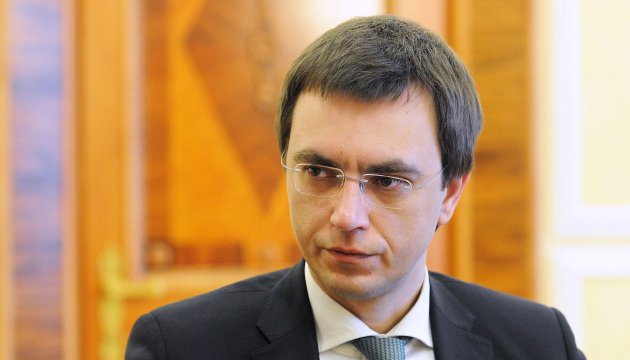 Infrastructure minister: Road Fund can raise additional investments in Ukraine
Establishing the specialized Road Fund will be another tool to raise investments in Ukraine's economy.
Ukrainian Infrastructure Minister Volodymyr Omelian has stated this at a briefing in the Verkhovna Rada of Ukraine, an Ukrinform correspondent reports.
"Creating the specialized Road Fund will mean better roads, resulting in additional investments in Ukraine and better living standards for Ukrainians," Omelian said.
According to him, the Road Fund will also mean the refusal of the manual control over maintenance operations on Ukrainian roads.
"I am very grateful for the synergy between the Government and the parliamentary coalition in this issue. I hope the Road Fund draft laws will be passed in the first reading tomorrow and amendments to the draft laws will be adopted soon to enable the second reading and adoption of these draft laws during the autumn session, so that the Road Fund will be launched from January 1, 2017," Omelian said.
mk