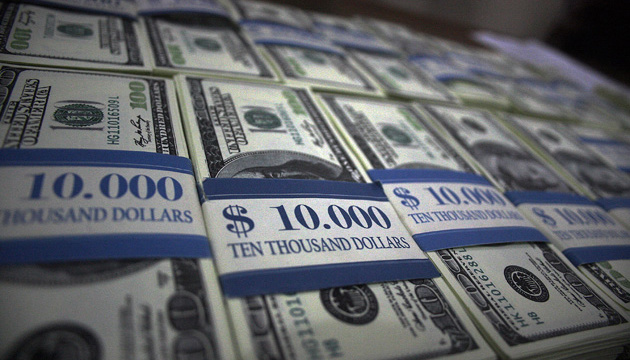 Ukraine received diplomatic note from the US on loan guarantees worth one billion
Ukraine has received a diplomatic note from the US State Department to provide loan guarantees to the sum of USD 1 billion.
This was revealed by President Petro Poroshenko on his Facebook account.
"All the steps necessary for entry into force of the Agreement on Safeguards borrowing between Ukraine and the United States have been completed," he wrote.
As reported earlier, when the head of the Ukrainian state was in New York for a session of the UN General Assembly he reached agreement with US Vice President Joe Biden that Ukraine would receive loan guarantees to the sum of USD 1 billion from the USA.
As reported, the Ukrainian head of state during his stay in New York to attend the UN General Assembly agreed with Vice President Joseph Biden that Ukraine will receive USD 1 billion in loan guarantees from the US.
On September 22 the government passed a decision to issue treasury bonds under guarantee of the US, which will enable the funds to be unlocked by the end of the month.
pd