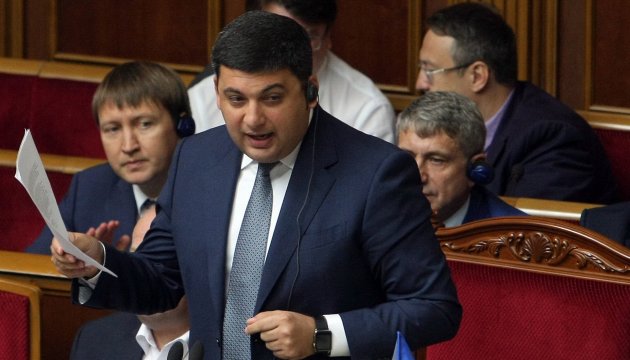 Process of growth of Ukrainian economy already started – Groysman
Ukraine's economy demonstrates a growing dynamics, thereby affording to fill the state budget and to invest in improving the quality of life of the Ukrainian people and citizens.
Prime Minister of Ukraine Volodymyr Groysman announced this while opening a Government meeting on Wednesday, the press service of Government's portal reported.
"In fact, today we observe in the first half year the GDP growth. We observe the revival in economic environment. Moreover, we have today decelerating rates of inflation, as it shows statistics data. That is, the process reviving and growth has triggered. Our task is to ensure sustainable growth so that people could feel it," Groysman said
Economic growth and budget revenues entailed by this growth will create opportunities for financing of other socially significant expenses from the budget, Volodymyr Groysman stressed.
The Prime Minister highlighted that preserving economic stability and facilitating economic boost are among topmost tasks for the Government.
ish