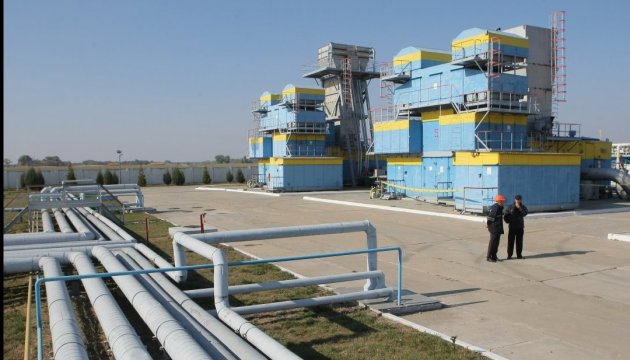 Ukraine to pump additional 2.5 bcm of gas for winter
Ukraine will store additional 2.5 billion cubic meter (bcm) of gas to keep the optimum temperature during heating season this winter and to launch oil-gas units, in case it fails to buy the necessary amount of anthracite coal.
Energy and Coal Industry Minister Ihor Nasalik said this during Government Question Hour held in Parliament today, an Ukrinform correspondent reports.
"With regard to an increase in gas reserves from 14.5 to 17 billion cubic meters: firstly, there is temperature control. Last year, it was rather loyal, this year we expect a lowering of temperature. In addition, we do not know how anthracite coal will be delivered. If it is not delivered, then the launch of oil-gas blocks will compensate for a lack [of coal]," Nasalik said.
According to him, the consumption at oil and gas units, which will be launched to compensate for a lack of coal, totals 1.2-1.4 billion cubic meters of gas.
iy