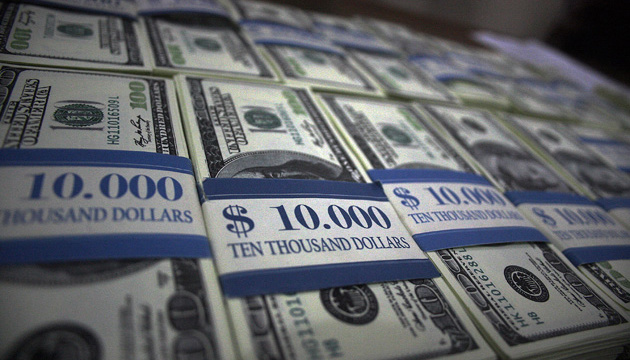 NBU: Ukraine's international reserves rise to $14.1 bln
As of September 1, 2016, Ukraine's international reserves came to $14.103 billion, the press service of the National Bank of Ukraine (NBU) reports.
"Over the past 12 months, international reserves have grown by 12%, although their growth rate was slight in the past two months," the report states.
According to the NBU, an increase in international reserves in August was caused by $368.3 million in proceeds raised by the Government from the placement of foreign exchange-denominated domestic government bonds. Such proceeds were offset by a number of factors.
Firstly, the NBU held only one foreign exchange purchase auction in August due to the lack of excess offer and resumed foreign exchange sales auctions to smooth the excessive volatility of the Ukrainian hryvnia exchange rate in the last weeks of the month. As a result, the NBU's net currency purchase was $13.4 million in August.
Secondly, $305.8 million was spent on servicing and repaying the public and publicly guaranteed debt in foreign currency (excluding repayment in favor of the International Monetary Fund (IMF)). In particular, $252.6 million was spent on servicing and repaying under government bonds.
Thirdly, the Ukrainian government and the NBU repaid SDR 3.3 million ($54 million) worth of debt servicing to the IMF in August.
mk