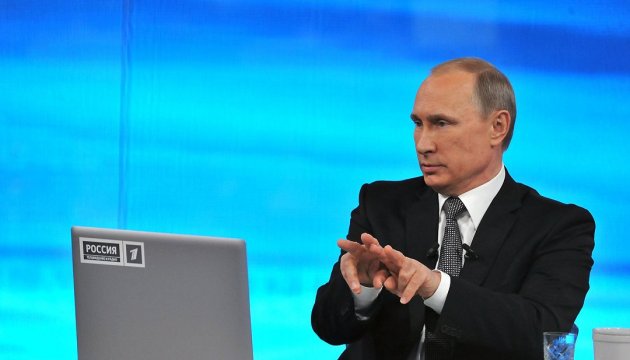 Bloomberg: Russia's economic recovery delayed after Crimea flareup
After President Vladimir Putin accused Ukraine of plotting terrorist attacks on the Black Sea peninsula this month, the chance that Western countries will scrap economic sanctions against Russia has declined.
This is evidenced by the results of Bloomberg survey of economists.
"Increasing Ukraine tensions will undermine investor confidence, keep EU and U.S. sanctions in place and further put off foreign capital flows, as Putin will not be focused on economic reforms. This will weaken the ruble and force the central bank to adopt a more cautious, hawkish tone," said Christopher Shiells, a senior analyst at Informa Global Markets.
As noted, of the 21 asked, 52 percent see the European Union beginning to lift its penalties in the next 12 months. That's down from 69 percent in the previous survey. Only 10 percent expect the U.S. to start removing its sanctions, down from 19 percent a month ago.
According to the survey, the escalation over Crimea will affect investor confidence, according to 76 percent of the economists. It will also intensify capital outflows, 62 percent said.
"Given the prolongation of EU sanctions into early 2017 and recent hawkish statements by German Chancellor Merkel, we see only a small chance of sanctions easing in a one-year horizon. Moreover, for any easing of the Western sanctions, we see the requirement of Russia showing some flexibility in its position, which is currently not the case," said Andreas Schwabe, an economist at Raiffeisen Bank International AG in Vienna.
ol