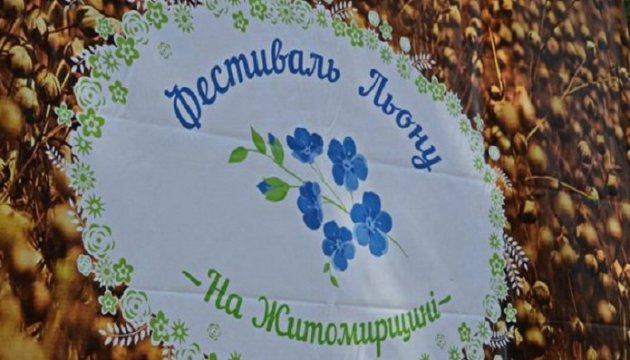 All-Ukrainian Flax Festival scheduled for August 27 in Zhytomyr Region
On August 27, 2016, the All-Ukrainian Flax Festival will be held in the village of Stremyhorod (Korosten District, Zhytomyr Region), as stated on the festival's website.
"Zorya Agricultural Company has been holding the Flax Festival for two years in a row. In 2016, the festival gained an all-Ukrainian status," project developer Iryna Kostiushko noted.
The invitation list includes the heads of regional administrations, representatives of the Ukrainian Agrarian Policy and Food Ministry, the Verkhovna Rada of Ukraine and three thousand farmers from different regions of Ukraine.
The festival program consists of a trade fair of flax products; food fair; crafts fair; field-specific fair for farmers, including technology, fertilizers and seed exhibitions; scientific conference to share best practices etc.
mk