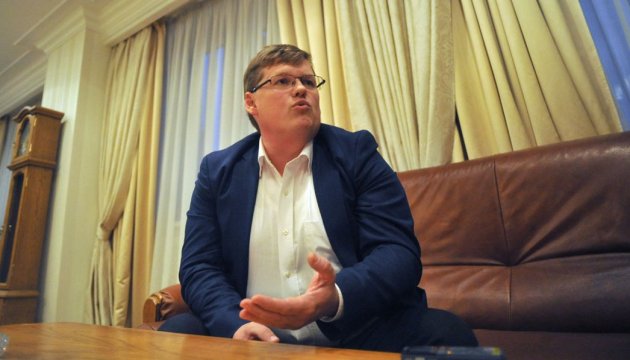 Vice PM Rozenko: Ukraine slowly starting to emerge from socio-economic crisis
Ukrainian Vice Prime Minister Pavlo Rozenko says that the growth of social standards will exceed inflation rate in 2016.
"We predict that this year social standards will rise faster than inflation in Ukraine. For the first time in the last three years we have a 12% growth in real wages compared with the year 2015, taking into account the inflation rate. This means that the rate of wage growth is significantly higher than the rate of inflation. Currently, the average salary in Ukraine totals about UAH 5, 000," Rozenko said on NewsOne TV Channel.
According to him, over the last six months the government managed to stabilize the exchange rate of national currency and prices on markets, including food, pharmaceutical markets and the market of industrial products.
He stressed that the situation in the economy and wage growth indicators give reason to say that "we are slowly starting to emerge from the difficult socio-economic crisis, which lasted in Ukraine in the last three years."
iy