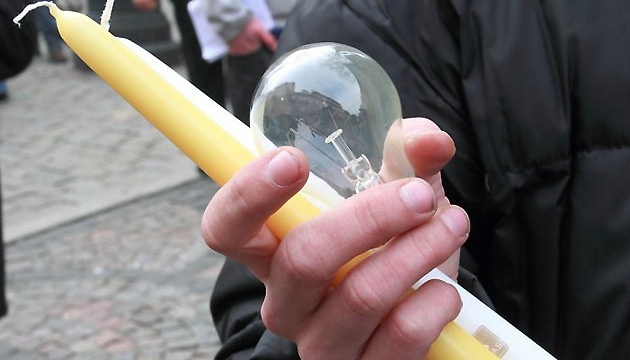 "Azov", coal miners and trade unions rallying in Kyiv over surging utility rates
"Azov" Civil Corps, representatives of independent trade unions and coal miners are protesting over surging utility rates in downtown Kyiv, Ukrinform has reported.
About 500 people have gathered near Central Department Store on Khreschatyk Street. They are holding flags "Azov" CC and banners of Ukrainian Federation of Independent Trade Unions, Free Trade Union of Medical Workers of Ukraine and posters. The police officers are overseeing public order.
The protesters claim inadmissibility of the utility rates hikes for the Ukrainian people and they are moving towards the Government Building past by the Energy Ministry of Ukraine.
tl