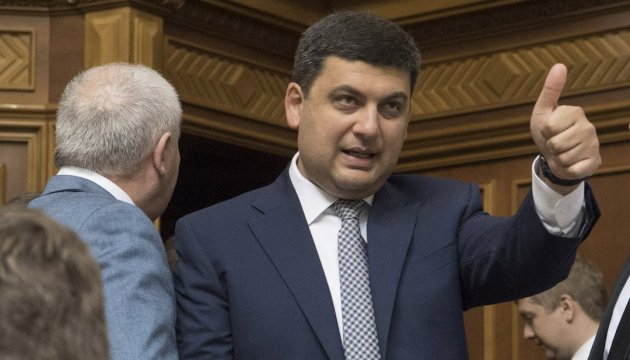 PM Groysman orders ministries to eliminate key corruption risks in five months
All ministries must report on anti–corruption steps on December 9. By that time, each ministry must identify and eliminate from 3 to 5 segments where there higher risks of corruption are possible, Prime Minister Volodymyr Groysman told the ministers, Ukrinform has reported.
"It is important to set up a high-quality system for combating corruption. Deadline on December 9 is a day of anti- corruption measures. I think it's a good occasion for each minister to report on the issues. My order will be the following: every [minister] will select from 3 to 5 areas where higher risks of corruption are possible, and to lay out a plan how to eliminate or minimize them," the premier noted.
According to him, Ukrainian society should know what kind of previous schemes had been used in the ministries.
tl