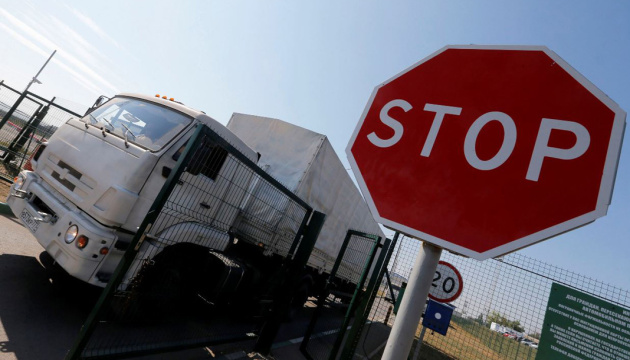 Ukrainian government extends Russian food embargo until end of 2017
The Cabinet of Ministers has extended the Ukrainian counter-sanctions in response to the Russian Federation's food embargo until the end of 2017, First Vice Deputy Prime Minister, Minister of Economic Development Stepan Kubiv told a Cabinet meeting, Ukrinform has reported.
"We are submitting a draft resolution for reviewing which proposes to extend until 31 December 2017 the embargo on imports of the Russian goods in Ukraine that was approved by the Cabinet of Ministers on December 30, 2015", he said.
The Russian embargo on Ukrainian goods has been effective since January 1, 2016.
tl