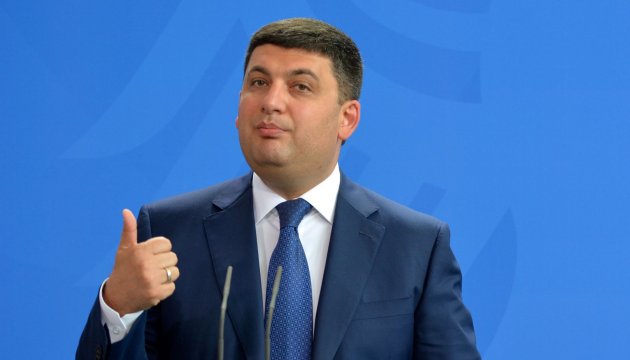 Ukrainian PM Groysman comments on Ukrainian-German trade ties
The first European visit of prime minister Groysman was to Germany - the state which, in fact, is the key lobbyist for Kyiv's interests in the EU. Volodymyr Groysman, gave an interview to Ukrinform's own Berlin correspondent, which touched upon such issues as how to develop trade and economic ties between the two countries.
Here's an excerpt from the interview.
Ukrinform: Can you provide German investment amount in Ukraine? Is there any hope for investments to grow?
Groysman: More than $5.4 billion. We have about 4,500 enterprises operating in Ukraine with German capital.
In fact, Germany is taking a very important position in developing our economic potential today.
We are interested to see investments expand and businesses feel more comfortable. And we are ready to accomplish these goals.
I once said and I want to repeat it again: the government should facilitate the businesses to grow. Regardless if they are Ukrainian, German, American or Dutch ones. It is important that the businesses feel themselves comfortable. Our task is to make that happen. Do not put pressure on them and not to try to heavily regulate it, but to release it. When I was mayor, I succeeded in doing that. And now the same has to be the ideology of the state: not putting pressure on the businesses, but provide assistance.
The Office to support investments will soon be established. Under the auspices of the Prime Minister. I want this office to become a success.
tl