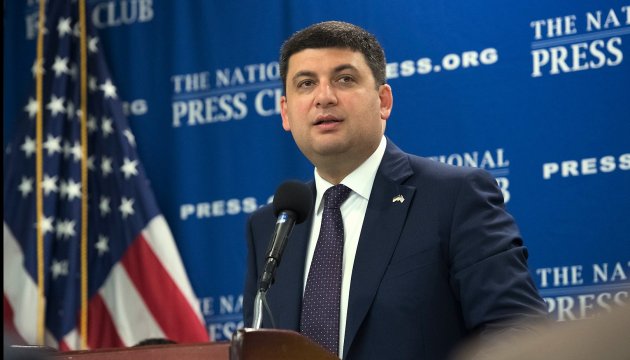 Groysman, representatives of US business discuss areas for investments into Ukraine
Prime Minister of Ukraine Volodymyr Groysman at a meeting with representatives of the U.S. business and members of the U.S. Chamber of Commerce discussed the possibilities of enhancing cooperation to ensure financial stability in Ukraine and attract investment.
This has been reported by the Government's portal.
The Prime Minister of Ukraine thanked the United States for the support to Ukraine. He also noted the leading role of the Secretary of Finance and the Secretary of Commerce in support of reforms in Ukraine.
The Prime Minister reiterated the irreversibility of Ukraine's reforms. "The Government is committed to carrying out necessary changes in order to lead Ukraine from the current difficult situation," he stressed.
The Prime Minister noted that Ukraine and the United States have a significant potential for developing economic cooperation.
Volodymyr Groysman said that the Government has set a priority to improve the business climate in Ukraine.
The parties also discussed obstacles on the way of Ukraine's cooperation with the US business and agreed positions to address them. "We are interested in successful investment. Successful functioning of business means a successful Ukraine, otherwise no success for Ukraine. We clearly understand this," Groysman emphasized.
ish