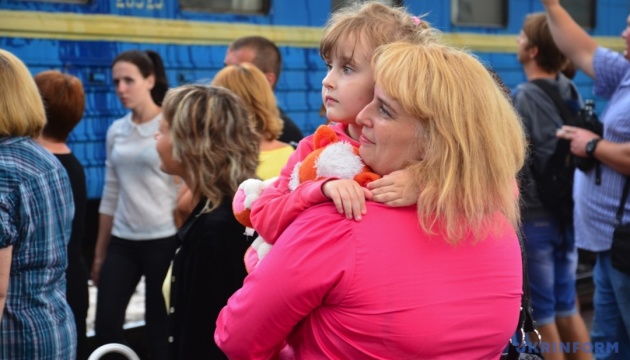 Ukraine's Ministry of Social Policy reports nearly 1.8 million IDPs
According to the Ministry of Social Policy data, as of May 30 Ukrainian authorities have registered 1.787 million internally displaced persons (IDPs), government portal site reports.
"As of May 30, 2016, according to the structural units of social protection at regional and city administrations, 1,787,019 internally displaced persons have been registered or 1,447,762 families from Donbas and Crimea," a statement said.
A total of 854,835 families have applied for financial assistance, 797,967 of them obtained the assistance.
Recipients have received UAH 1.416 million year to date.
tl