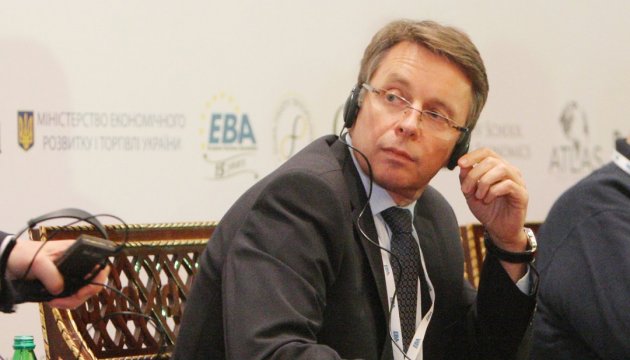 Miklos advises Ukrainian government to focus on privatization
Ivan Miklos, the co-chairman of the group of strategic advisors to support reforms in Ukraine, has said that the Ukrainian government should speed up the privatization process and conduct the reforms crucial for the fight against corruption.
He said this during the meeting of the Cabinet of Ministers on Thursday, an Ukrinform correspondent reports.
"We have much to do in the fight against corruption – it is the most important and the most difficult task. In addition, almost nothing has been done in privatization, there is a need to speed up the process and it is one of the government's priorities," Miklos said.
He noted that Ukraine had achieved much over the past two years, particularly in terms of macroeconomic stability.
"Cleansing of the banking system has been very difficult, but necessary as well. Reduction in inflation rate and exchange rate stabilization are also very important accomplishments," Miklos stressed.
ol