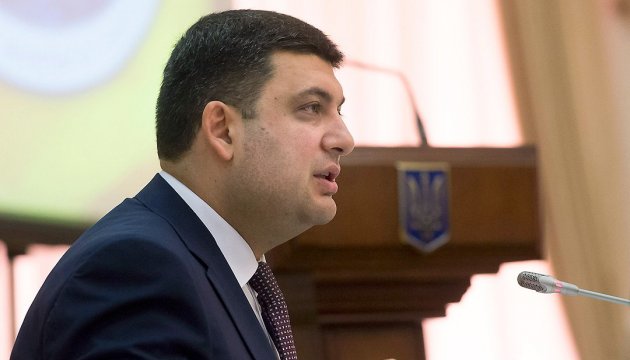 PM Groysman to meet with Akhmetov over situation at Odesa customs office
Prime Minister Volodymyr Groysman will meet with Ukrainian oligarch Rinat Akhmetov to resolve problems at the local customs, the premier told the Odesa region governor Mikheil Saakashvili on May 17. Saakashvili released a video on their conversation on his YouTube channel.
"Akhmetov thinks that he is beyond reach of the Cabinet of Ministers and the regulations. He can easily buy a judge's ruling, and then simply halt operations in a few large companies through his influence," Saakashvili said.
According to Saakashvili, the Odesa customs office has been processing two loaded for export vessels that have been halted in connection with a claim filed by a private company owned by Akhmetov.
Because of this situation the Prime Minister promised to address the judiciary.
"I have not met with Rinat Akhmetov. It will be an occasion to meet him," said Groysman.
tl