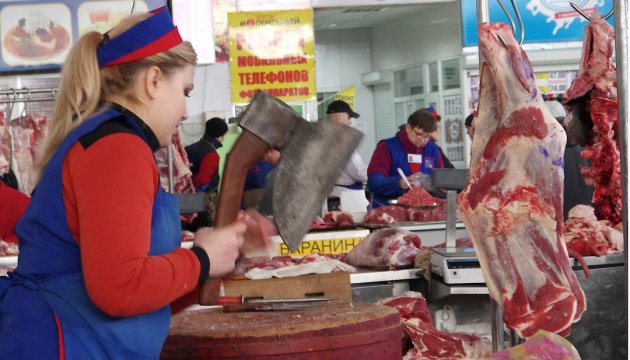 State Statistics: 564 markets closed in Ukraine over last 5 years
The number of sales outlets and market places has decreased from 2,698 to 2,134, or by 20%, in Ukraine over the last five years.
These are the figures of Ukraine's State Statistics Service.
At the same time, over the past year the number of market places has reduced by 2% or from 2,177 to 2,134. Their business area decreased by 0.6%, or to 11.4 million square meters, the number of trading places - by 2.2%, or to 732,700 units.
According to the State Statistics Service, the so-called ultimate markets total 63% (1,350 units) of the general number of markets in Ukraine. And non-food market places in Ukraine totals 509 units, or 23% of the general number of food markets - 275, or 12.9%.
iy