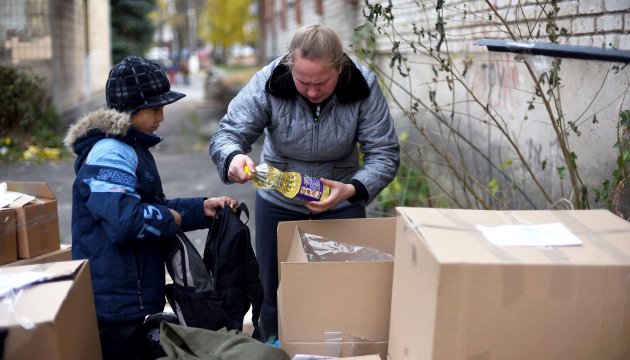 Monetary aid from German government goes to IDPs in Dnipropetrovsk region
In the Dnepropetrovsk region, internally displaced parsons from Donbas have begun to obtain cards for financial assistance given by the German government, adviser to the Dnipropetrovsk region governor Vitaliy Lytvyn said, Ukrinform reports.
"These individuals were selected from among 1,700 families on the basis of a specially designed method that allows to pick out the most vulnerable families that need help the most," noted Lyitvyn.
He said 507 families have received such aid from the German government in May already.
According to the Consul General of Germany in Dnipropetrovsk Wolfgang Moessinger, recipients will receive at least UAH 600 in aid on their plastic cards per one person.
Displaced persons can spend these funds to purchase food and essential goods in one of the supermarket chains.
As a note, the Germans have already provided assistance to Ukraine in the amount of 200 million euros.
tl