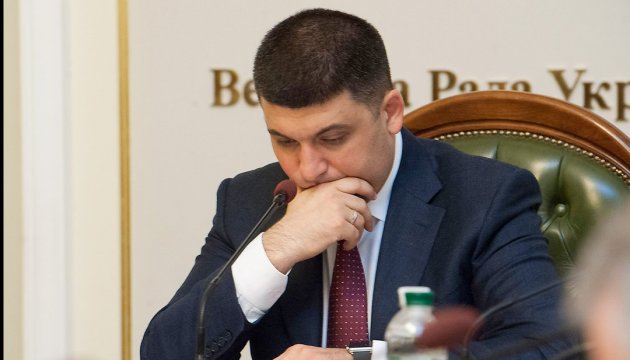 PM Groysman: Government seeks to create "black hundred" unit to fight contraband
A so-called "black hundred" which would prevent smuggling will be organized in Ukraine, Ukrainian Prime Minister Volodymyr Groysman told a Cabinet meeting on Wednesday, Ukrinform reports.
"We are currently working on the creation of the office, the so-called black hundred, that will combat any manifestation of contraband," said Groysman.
He noted the situation in domestic customs offices is a complex one, and many complaints have been voiced about the existence of illegal schemes there. The government has already begun to deal with this issue, some heads of customs offices, who allowed shameful incidents of smuggling, have been fired. Now law-enforcement officers are questioning them.
tl