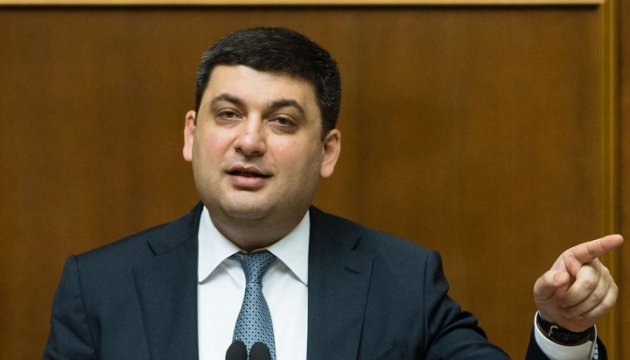 Customs offices to be monitored by special interagency unit – PM Groysman
A special interagency unit that will oversee the work of customs offices will be established in the near future, Prime Minister Volodymyr Groysman told a meeting of heads for state fiscal service, border and customs services in the Lviv region, the local Ukrinform's correspondent reports.
"In the near future, a special unit to monitor the customs will start operations. It will consist of hundred competent, technically armed staff who know their job well and will not make a room for abuses," said Groysman.
Premier has given a three-month deadline to enforce positive changes in the operations of customs offices.
"If anyone doesn't possess any political will, let him resign. Otherwise – they will be swept away," Groysman noted.
He said that the elimination of "gray" and "black" schemes at the customs offices that in wartime equal to looting, will bring to the budget UAH 50 billion in additional revenues, and these funds will be used to pay for pensions and social benefits.
tl