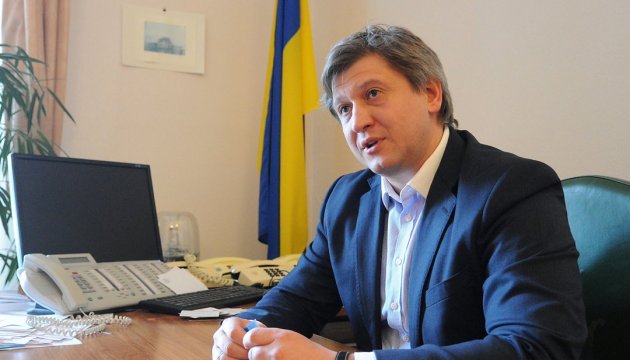 Finance Minister Danylyuk names candidates for deputy minister posts
Ukrainian Finance Minister Oleksandr Danylyuk has submitted for consideration by the Cabinet of Ministers six candidates for the post of deputy finance minister.
Writing on his Facebook page on Friday, he said: "It's an important day. I've submitted to the Cabinet of Ministers' administration the candidacies for [the position of] my deputies. These are Yana Buhrymova, Yuriy Butsa, Svitlana Vorobey, Oksana Markarova, Yevhen Kapynus and Serhiy Marchenko. These people have a good reputation in this area, I hope that starting from today we'll start working in full," Danylyuk said.
Deputy Finance Minister Olena Makeyeva submitted her letter of resignation on April 28 and seven days earlier Danylyuk accepted the resignation of his deputy on the issues of European integration and finance policy Artem Shevalyov.
iy