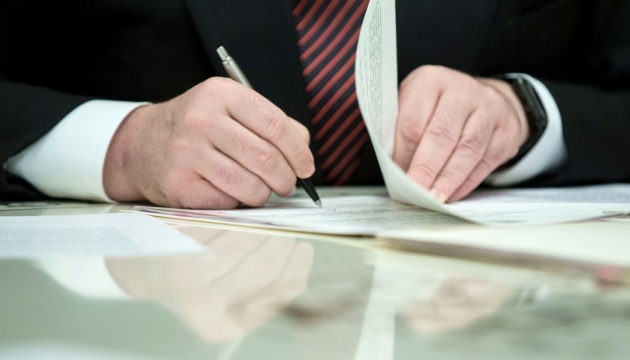 President approves ratification of agreement on German-Ukrainian chamber of commerce
President of Ukraine Petro Poroshenko has approved the ratification of the agreement with Germany to establish German-Ukrainian chamber of commerce.
The official web portal of the legislature reports.
According to the agreement, the parties agreed to establish bilateral German-Ukrainian trade-industrial chamber in the city of Kyiv, which will replace the Delegation of the German economy in Ukraine.
The document is aimed at promoting bilateral trade relations, formalizing the recognition of Ukraine as an important trading partner of Germany and the development of perspective sectors for bilateral cooperation.