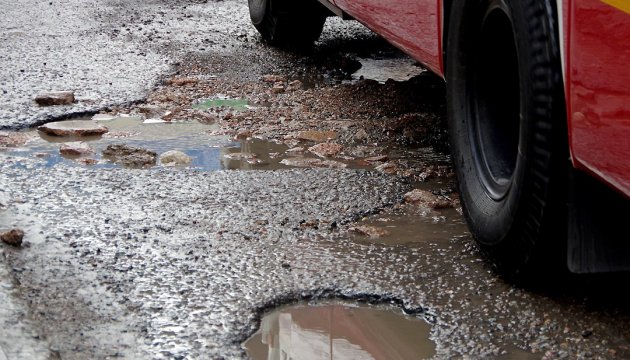 Roads in Ukraine can be built cheaply using latest technology and local materials - Pyvovarsky
Roads can be constructed in Ukraine for decent money by using the latest technologies and local materials. The Carpathian regional road renovation program has demonstrated such examples to Ukravtodor state road agency.
Minister of Infrastructure of Ukraine Andriy Pivovarsky told the officials of the Ivano-Frankivsk region during his working visit there.
"The experiment of the Carpathian regional program has showed several important lessons for Ukravtodor. First, we can build inexpensive roads equal to the European costs. To achieve we need to organize an open tender. Second, even Ukrainian companies have the technical capabilities to utilize high-quality technology in road construction, which has just appeared in Europe. Third, we can make entirely use local materials," said Andriy Pyvovarsky.
As a note, the Carpathian regional program for renovating roads has funds of UAH 800 mln. The costs of the road construction from Lviv to Ivano-Frankivsk reach almost UAH 450 mln.