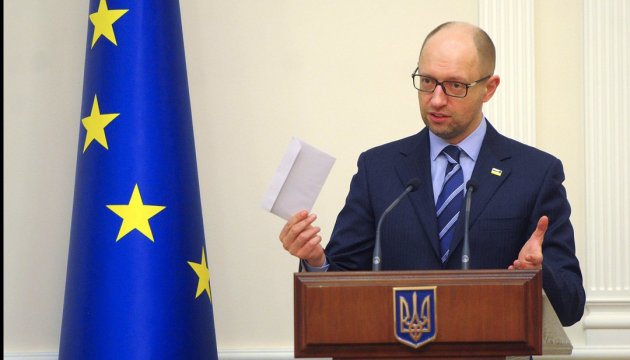 PM Yatsenyuk calls Poltava region officials to spend funds on projects and roads
Funds for capital expenditures ought to be allocated only to objects that can be completed this year and paving of roads.
Prime Minister of Ukraine Arseniy Yatsenyuk has stressed during a meeting with the Poltava region governor, heads of regional state administrations and heads of cities in the region, according to government portal site.
"Capital expenditures in 2016 should not be spent on preparation of construction documents, but spent exclusively to finance the facilities that will be commissioned this year. Some capital expenditures should be directed towards road pavement," the Prime Minister of Ukraine.
Premier addressed the local authorities and urged them not to "preserve cash" in the project estimates documentation.
He also said that this year the state fund for regional development and capital expenditures would receive about UAH 6 billion.