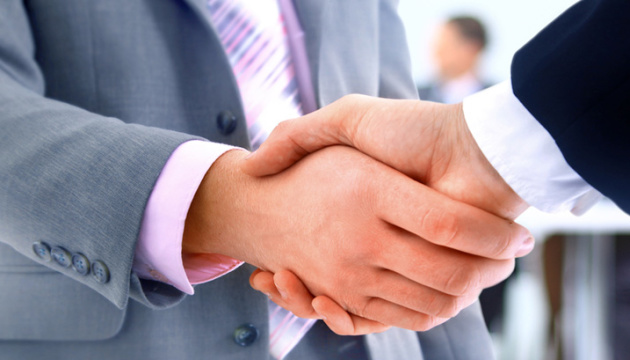 Sumy and Banska Bystrica agree on cooperation between cities
Cooperation deal has been signed between Symy city and the Slovak city of Banska Bystrica.
The relevant agreement has been reached during the visit of the Sumy delegation headed by mayor Oleksandr Lysenko to Slovakia, the press service of the Sumy city council told Ukrinform.
"Oleksandr Lysenko and primator of Banska Bystrica Jan Nosko have reached a mutual agreement on the feasibility of the cooperation agreement between the cities that will be signed in May 2016 in Sumy city in the framework of XIII International Universal Exhibition of interregional and foreign economic cooperation "Slobozhansky Bridge 2016," the press service reported.
According to the press release, heads of the cities have discussed methods for developing entrepreneurship at the regional level, establishment of cooperation in education, culture, tourism and sports.
"Today government and business community are moving towards a common goal - improving the credibility of the city in Ukraine and abroad. Partnership with partner cities opens additional opportunities for developing Sumy in all areas of its life, and new business ties is another step to get investments in the city," Sumy mayor said.
President of the Sumy Chamber of Commerce Kostyantyn Makarenko said that Sumy Chamber has been actively encouraging local manufacturers to export products to the European countries, develop investment projects in the region, and deepen the European integration processes at the regional level.
On March 15-20 business mission of Sumy entrepreneurs will visit Banska Bystrica. The agenda of the visit - meeting with representatives of Banska Bystrica business circles, visits to local companies, ski resorts and other tourist infrastructure facilities in the region.