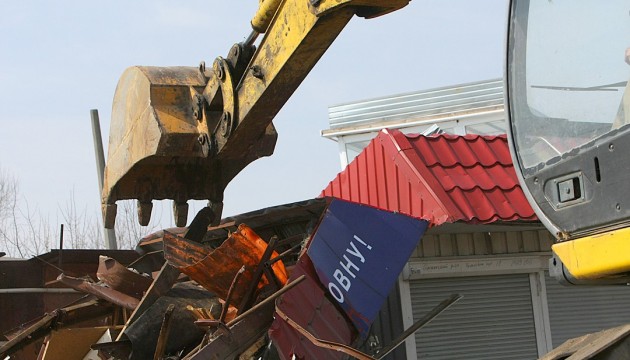 Monitoring center reports on over 300 illegal construction sites in Kyiv
The interdepartmental monitoring center on city development in Kyiv has registered over 300 construction sites that have no needed permits.
Head of Kyiv City Council's permanent commission for city planning, architecture and land use, Oleksandr Mischenko said this at a press conference at Ukrinform.
"Currently we have a problem with illegal construction in Kyiv. The interdepartmental monitoring center on Kyiv city development is operating in the capital. Its purpose is identification and response, and the prevention of unauthorized construction in Kyiv. According to the center, city construction activities at about 2,000 construction sites are being carried out in the capital. And over 300 construction sites and buildings, which are currently being built, are without needed permits," Mischenko said.
According to him, among the reasons for such unauthorized construction are the facts of violation of the current legislation by real-estate developers.