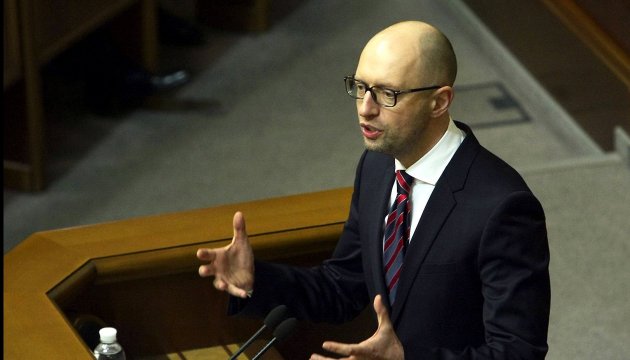 Yatsenyuk calls on parliament to cut list of facilities not subject to privatization
Ukrainian Prime Minister Arseniy Yatsenyuk has offered MPs of the Ukrainian Parliament to reduce a list of companies not subject to privatization and leave only strategically important enterprises.
"I'm calling on MPs to cut a list of facilities that can't be sold. To leave only strategic facilities, to put up all for public auction," he said.
The premier also noted that this decision should be approved for the benefit of country, regardless of which decision will be taken following today's government report in the Verkhovna Rada.
iy