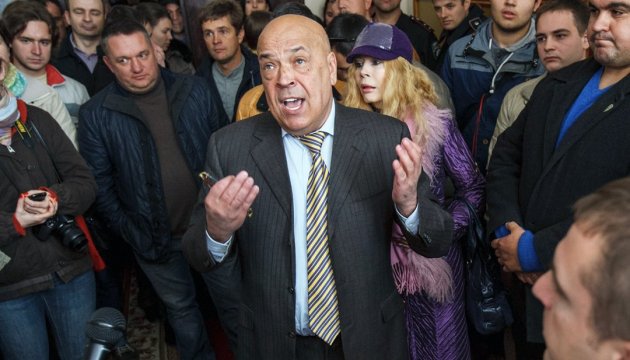 Governor Moskal: We either wage war with Russia or trade with her
If Russia doesn't permit Ukrainian goods to enter its territory and imposes restrictions on entry of Ukraine citizens, then why Russian trucks are traveling freely through Ukraine?
Governor of the Transcarpathian region Gennady Moskal made a statement, the press service of the governor told Ukrinform.
"If Poles do not permit Russian trucks to transit through its territory, if Russia bans Ukrainian products and imposes restrictions on the entry of our nationals, and I am banned as chairman of the regional administration from entering Russia, then Ukraine should counteract adequately," he noted.
According to him, now he is preparing a letter to the Cabinet on the need to form a clear public position on this issue based on the corresponding legislative acts.
"Either we are at war with Russia or we trade with her," said Moskal.