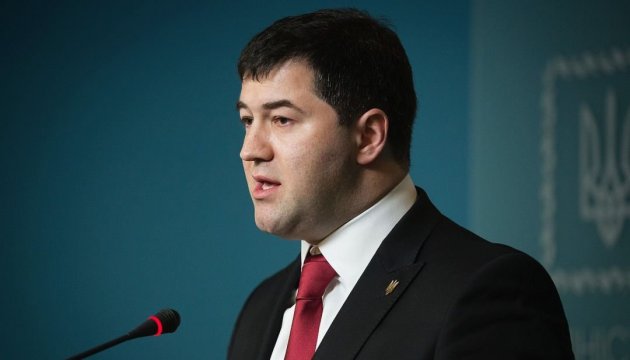 State Fiscal Service presents Twinning project
The State Fiscal Service in cooperation with partners is starting to implement a Twinning project aimed at bringing customs legislation in line with the EU standards, and thus building a comprehensive system on combating corruption at customs office.
State Fiscal Service Chairman Roman Nasirov said at a press conference dedicated to the presentation of the Twinning project, an Ukrinform correspondent reports.
"These are the priority directions, which we have launched our work on. The first one is the amending of national procedures and legislation needed for the full compliance with the EU standards. The second one is an enhanced reconsideration and bringing local informational technologies in compliance [with EU standards]. And the third one is the creation of a comprehensive system on combating corruption," Nasirov said.
According to him, the Twinning project was planned in 2012, but was launched only last year. The project is foreseen for two years. The European Union will allocate 1.85 million euro for its realization.
iy