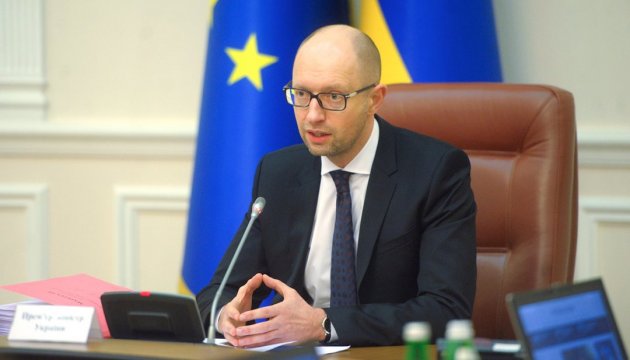 Yatsenyuk says about "dirty gas additives" sold by Ukrainian gas stations
Prime Minister Arseniy Yatsenyuk has ostracized the composition of gas sold at some of the Ukrainian gas stations.
He told officials during a session related to consumers' protection, which was broadcast by the 112 Ukraine TV station, Ukrinform reports.
"The state fiscal service (SFS) has seized some very interesting materials: a chemical formula of gas contents. Gas is diluted with dirty additives at the very gas storage facilities. The premium A95 gas contains a mere 45 percent of real gas, the remainder – distillate additives, the faction - is totally unclear and gasoline is stable, and the gas condensate. The test results for the mid-grade A92 are worse. The A92 grade contains a mere 39%, and the remainder - chemical elements," he said.
Yatsenyuk noted that the cabinet of ministers has received complaints about the quality of fuel sold at the Ukrainian gas stations.
"Vehicles are breaking down. Costs for repairs are incredible," said the head of the government.
Yatsenyuk's spokeswoman Olha Lapo has posted materials on Facebook provided by the SFS regarding the composition of the Ukrainian fuel.