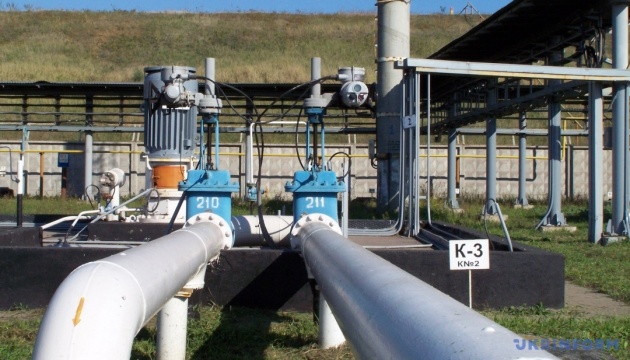 Henichesk gas supply completely restored - authorities
On Tuesday afternoon, gas supply has been fully restored to all customers in the town of Henichesk in the Kherson region. The supply was disrupted on January 2because of far below freezing temperatures and the limited capabilities of natural gas production at the local Strilkovske gas well.
The first deputy chairman of Henichesk district administration, the head of the operational headquarters for restoring of gas supply to Henichesk Oleksii Syshchenko told Ukrinform on Tuesday.
"Now gas supply to Henichesk has been completely restored. At present, preventive work is taking place according to the schedule. In general, the situation with gas supply to the town is currently stable," said the local official.
However, he said that natural gas supplied to Henichesk contains plenty of moisture and negatively affects gas transport equipment that freeze. But the gas service workers rapidly repair gas equipment operation.